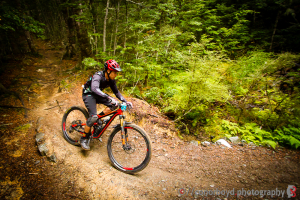 NOTICE: TRANS NZ 5 DAY MTB EVENT – SUNDAY FEBRUARY 25TH AND MONDAY 26TH
The Trans NZ mountain bike event is returning for its 4th year to Craigieburn.  We would like to inform all those public users that use these trails of the event and the schedule for next week to ensure you have all the information and can choose to avoid the tracks to make your day more enjoyable out there!  This is enduro style so only certain trails we use are being timed/raced on.
Day 1: Sunday February 25th
Climbing to Lyndon Saddle from Craigieburn Road (untimed) 9am – 10am
Luge (timed/racing) 9.45am – 11.00am
Drac: first descent (timed/racing) 10am – 11.30am
Rest of Drac: (untimed) 10.15am – 11.45am
Cuckoo Creek Trail (timed/racing) 11.45am – 1.30pm
Drac from bottom of Cuckoo to Cheeseman Road (untimed) 11.45am – 1.45pm
Cheeseman Road (untimed) 11am – 3pm
Cheeseman DH / Cockayne Alley down to Creek (timed) 12.45pm – 3pm
Hogs Back Track (both timed sections and untimed sections) 1.15pm – 4.00pm
Finish – Village Green
Day 2: Monday February 26th
Dickson's (timed) 8.15am – 10am
Edge track into lower Craigieburn trail (timed) 9.45am – 12pm
Coal Pit Spur (timed) 10.15am – 12.45pm
Please try to avoid the trails we are racing on during the times outlined above, for everyone's safety – especially our own
Please avoid shuttling up Cheeseman Road between 11am – 3pm on Sunday February 25th for the safety of the riders on the road
Please avoid using the trail to Castle Hill Village (village end of Hogs) between 1pm – 4pm on Sunday February 25th (there is now a new up-track you can use to avoid this part of the trail)
GIVING BACK TO THE TRAILS:
Our DOC user fees comes to approximately $2,000 for this event, of which we are continually trying to work with them to see that these fees go back to the trails/clubs/communities in which we run the event
But as yet this is not the case; so we work directly with Castle Hill Village / Craigieburn Track Committee as we want to see some money going directly back into the trails.  So on top of the DOC fees we donate $15 per person back into the trails from this event. The Craigieburn Trails will get a donation of $2,000 from us that can be seen to go back into the trails of the area
We truly appreciate the support of the locals and absolutely love spending time in the area every year
Please don't hesitate to contact me, Megan, if you have any questions or concerns with any of the above. Notices of the above along with maps are now at the major trail heads until the event at the weekend. There is a wedding in the Village (Alistair Lodge) this same weekend as well, so we suspect the village (and trails) are going to be extremely busy.
Regards
Megan Rose
Trans NZ
021-069-7707