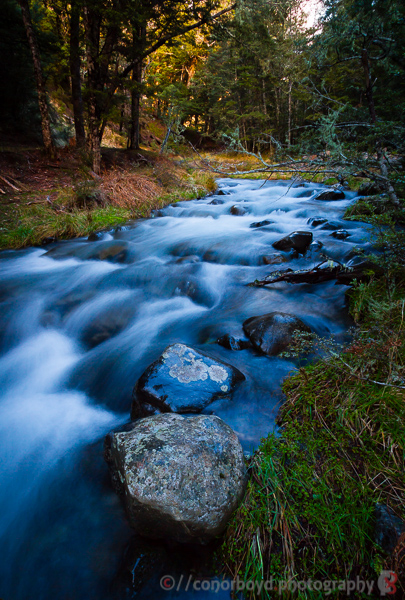 After the construction of the Hogs Back and Sidle 73 tracks by the Castle Hill community, the Dracophyllum Flat mountain bike track has been developed to complete the mountain biking link between Castle Hill Village and the Broken River skifield road in the Craigieburn Forest Park.
Route Description
The Dracophyllum Flat Track runs for approx. 6km between the Broken River and Cheeseman skifield roads and links up with the Texas Flat end of the Hogs Back Track.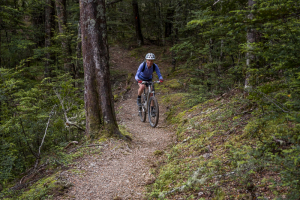 At it's northern end, the track is accessed from Jacks Pass on the Broken River skifield road. From Jacks Pass the track descends steadily through beech forest down (~140m descent) to Broken River (now crossed by a new footbridge). From the river bed the route then climbs up steeply (~50 m ascent) to reach Dracophylum Flat.
After an easy crossing of Dracophyllum Flat the track re-enters the bush again and traverses through several boggy and muddy areas (now bridged) as well as crossing several small streams.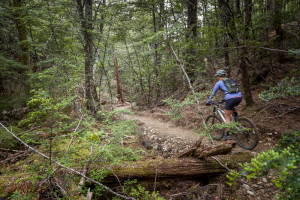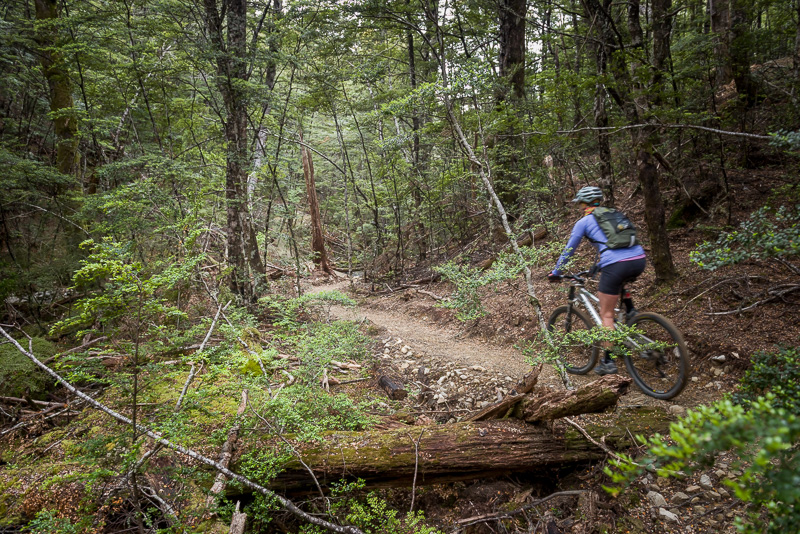 Once through the bush, the track route traverses across open scrub and tussock areas before descending down to Tims Stream. After fording the stream the route continues on to finish at Texas Flat.