Please be aware that the Trans NZ Enduro will be competing on the Craigieburn Trails on Sunday 28th and Monday 29th February 2016.
Riders & walkers are advised to avoid the timed race sections of the tracks listed below and on the attached maps, and to watch out for increased uphill rider traffic on the other non-timed sections.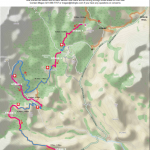 Sunday Feb 28th
Up Lyndon Saddle and down The Luge: 9am – 11am
Along Dracophyllum Flat and up Cheeseman Skifield Road: 10am – 1pm
Down Cockayne Alley and joining in the final end of Dracophyllum Flat to Timm's Stream: 11.40am-2pm
Hogs Back Track first half: 12.30pm-3pm
Final descent into Castle Hill Village: 1pm – 3.30pm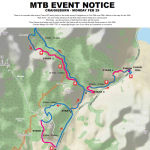 Monday Feb 29th
Up Hut Creek/Bridge Hill: 8am – 9am
Down Dicksons: 8.30am – 10am
Up Craigieburn Ski Road: 9am – 11.30am
Down Craigieburn Edge and lower Lyndon Saddle Track: 10.15am – 12.00pm
The Craigieburn Trails team are pleased to work with DoC and the Enduro organisers in facilitating this race; there is a levy paid by each competitor which goes 100% directly back into track maintenance and future development.