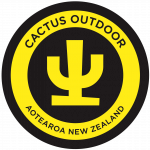 Castle Hill Community Association will be holding a Craigieburn Trails work party on 8th November to get stuck into upgrading the Hut Creek & Bridge Hill tracks in Craigieburn Forest Park. Depending on numbers and timing, we'll also potentially cut a length of return track from the bottom of Dicksons Downhill back to the bottom of the old Environmental Centre access road. Please meet on the Broken River Skifield Road at 9am; follow the signs from the State Highway, head up the Broken River access road towards Jacks Pass to shortly before the bridge and junction with the Luge track where we will be coordinating parking to begin work on a short Hut Creek re-route. Bring some tools (including wheelbarrows if you can), sturdy footwear, sunscreen, safety glasses/sunglasses, gloves, food (snacks) and water. There will be a safety briefing and explanation of planned activities at 9.10am.


Please keep an eye on this page or Facebook for updates or in the event of cancellation/postponement due to weather.
T5 Contracting will be providing a BBQ lunch and refreshments for work party volunteers, and Cactus Outdoor have also kindly donated a couple of spot prizes that we'll dish out on Saturday too.
For more information, feel free to drop us a line.